features that make your business easy to grow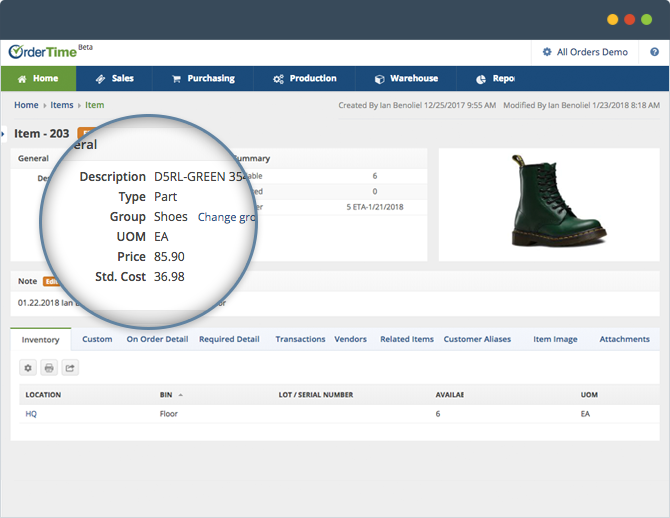 Products
Manage your products with Order Time including descriptions, images, prices, costs, vendors and more.
SALES
Order Time covers the entire sales cycle from lead to payment.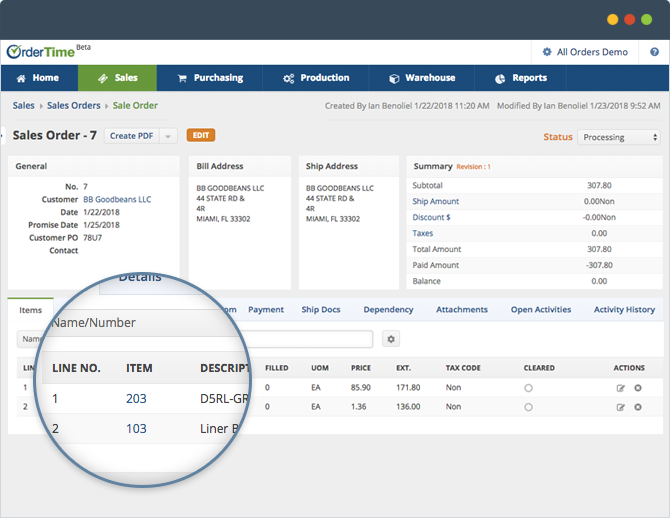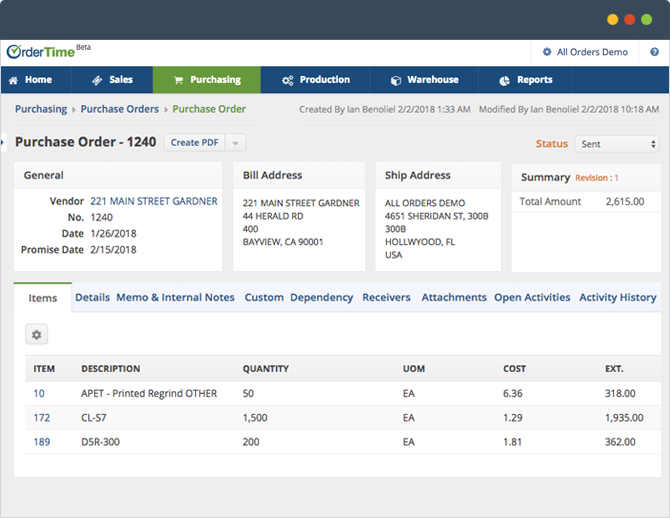 PURCHASING
Implement a systematic approach to purchasing with Order Time
PRODUCTION
For assemblers and light manufacturers, Order Time gives you the tools to track work orders (production orders), raw material or component usages, costing and scheduling.
Bill of Materials (BoMs) with routing steps. Nest sub-assemblies to create indented BoMs with unlimited levels of detail. View cost breakdowns, margins and markups.
The Work Order and Disassembly uses the BoMs that have been defined for high level production management. Build complex assemblies with the ability to modify components to be consumed on the fly for each finished assembly. Allocate only what you need to begin production and split Work Orders to keep production moving.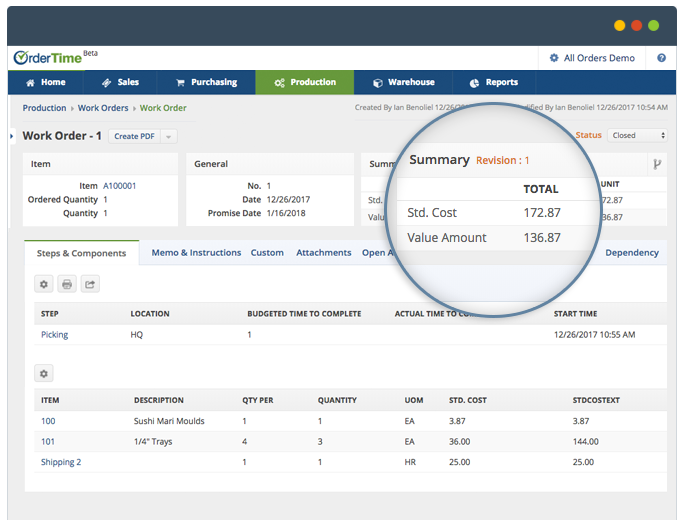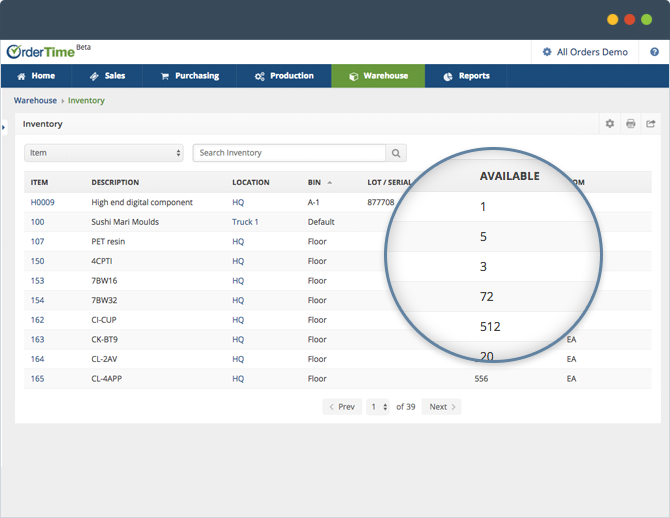 WAREHOUSE
Know exactly where your inventory is at all times!
COLLABORATION
No one is an island unto themselves. Order Time provides the tools for collaboration with stakeholders.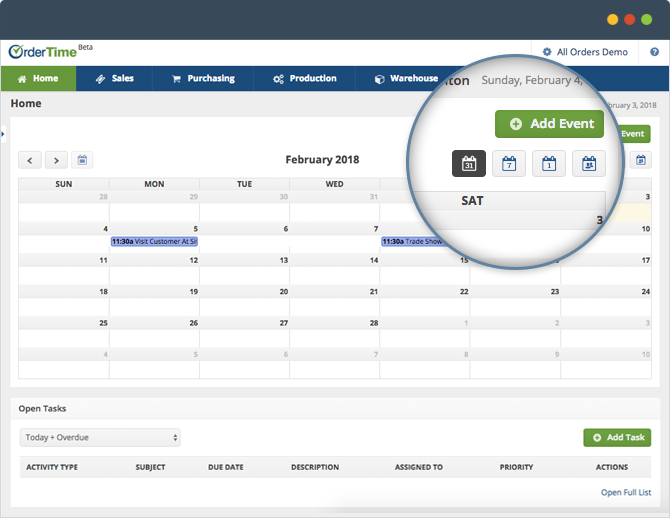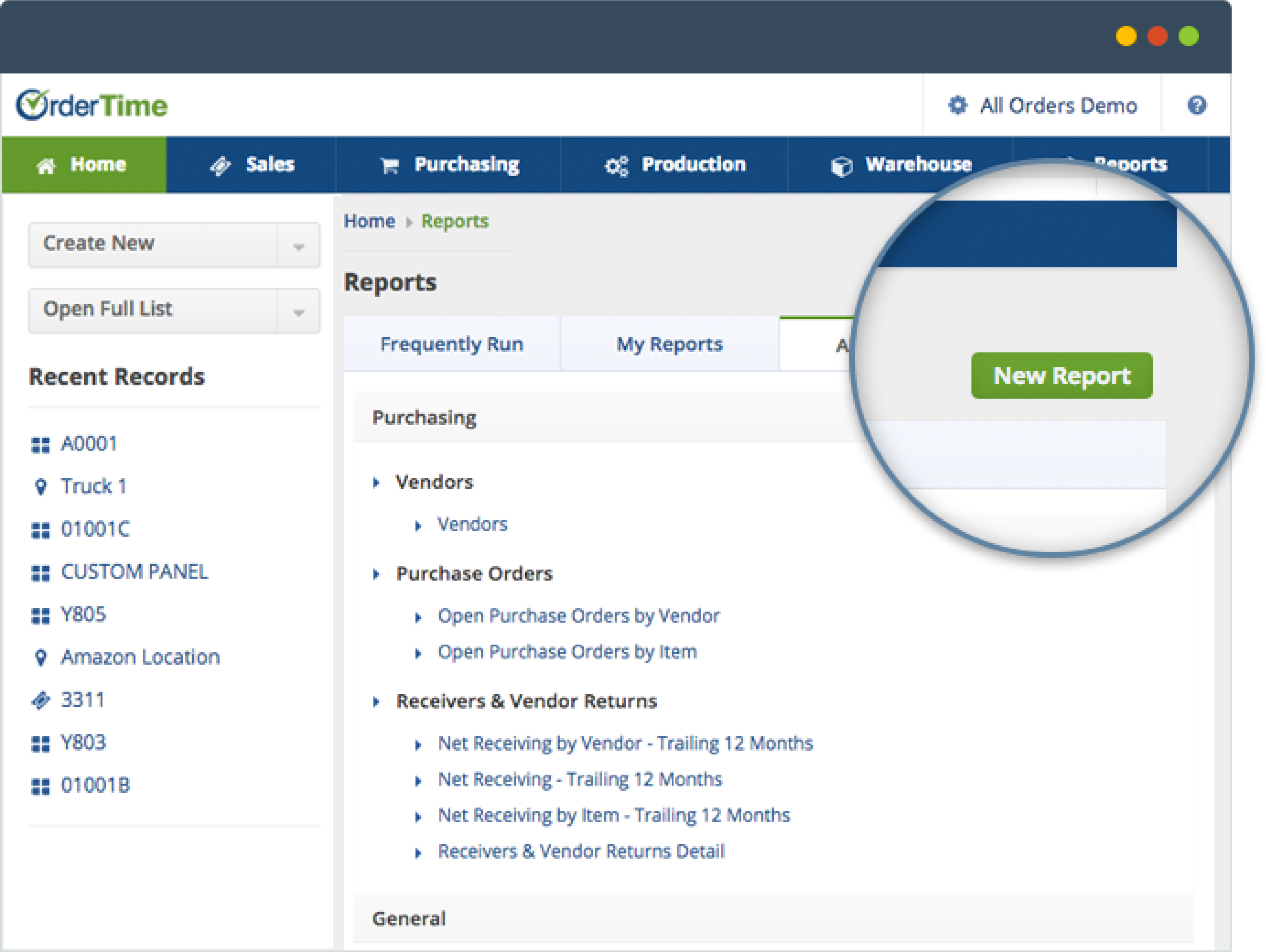 REPORTS
Use data to glean insights and make better business decisions.
INTEGRATION
In 2002, NumberCruncher was one of the first companies to integrate with QuickBooks! Now we make sure that integration is a key feature in all of our software.
Powerful accounting synchronization with QuickBooks, updates to entities, such as items and customers and transaction export including invoices, bills or item receipts, credit memo and adjustments.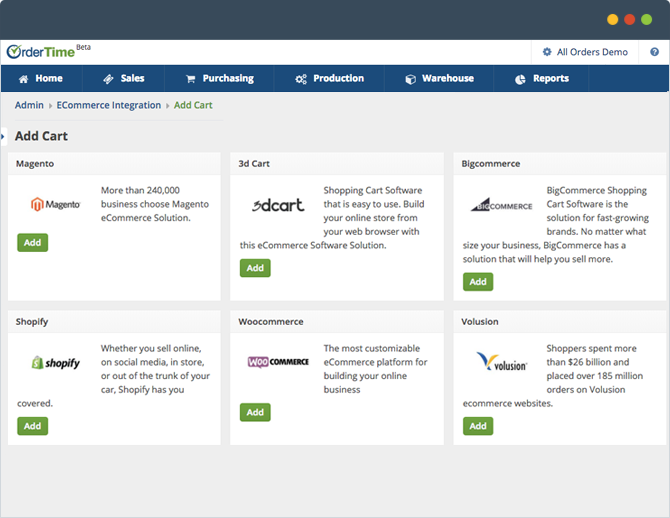 AUTOMATE YOUR ORDER MANAGEMENT PROCESS TODAY!
Order Time will give you unprecedented visibility into sales, purchasing, production and warehousing. Integration with accounting, ecommerce, shipping and EDI systems will streamline your work flow and increase efficiencies.