ORDER TIME'S MAGENTO INTEGRATION
Magento is a modern cloud commerce platform with an open-source ecosystem. Flexible for B2C, B2B, and hybrid solutions, Magento extends beyond the shopping cart for every shoppable experience, including email, mobile, in-store, and marketplaces.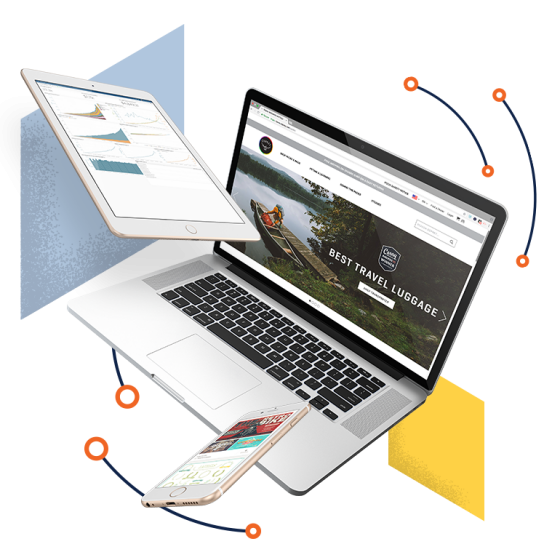 HOW DOES MAGENTO WORK WITH ORDER TIME?
Magento is an eCommerce platform that provides extended and enterprise-class features. Magento is the 'front-end' application where your customers can view your products, place orders and monitor order status and Order Time is your 'back-end' system where orders, inventory and shipments are managed.
INVENTORY & ORDER MANAGEMENT
Order Time creates sales orders and invoices, takes you through the order fulfillment process making sure the products are shipped and paid, and makes sure that stock levels are automatically adjusted.
SYNC ON MULTIPLE CHANNELS
Order Time enables you to run your whole business from a central platform, connecting and automatically synchronizing all your wholesale, eCommerce and marketplace channels.
STREAMLINE YOUR OPERATIONS
Order Time will reduce the time you spend on your operations by a minimum of 62% and will help you eliminate human errors giving you more time to focus on growing your business.